The biggest mistake people make is cleaning room by room (this is called "zone cleaning"). It's much too slow! "You can either clean your kitchen in four hours or clean your entire house top to bottom in four hours. A lot of people get caught focusing on one area—say, doing a super job cleaning the counters—and never get to the stove, let alone the next room. In reality, just wiping things down and moving on is quick and efficient."
Most pros are in favor of "task cleaning": completing one chore, such as dusting, throughout the entire house, before starting the next and it's faster because you're in a mindset to keep moving. Follow below seven steps recommended by GoHelpMate and your whole house will sparkle in four hours if you're a beginner, two and a half once you become a pro.
The recommended plan of attack? Top-to-bottom, left-to-right & keeping supplies in center to make handy.
For each task, start at the highest point in the room (if dusting, this might mean high shelves), and move from left to right across the room. This way, you don't miss anything, and you won't accidentally knock dust onto already-cleaned lower shelves.
Dust each room, including the topsides of all the furniture, undersides of shelves, and all handrails, as well as picture frames, TV screens and knickknacks. "When it's possible to dry-dust, getting something wet makes it harder. To get rid of fingerprints, dampen a microfiber cloth with warm water. You may use a vacuum also here additionally.
Go through the house and strip and remake beds; neaten any pillows or furniture blankets. Brush furniture surfaces with a vacuum extension as needed.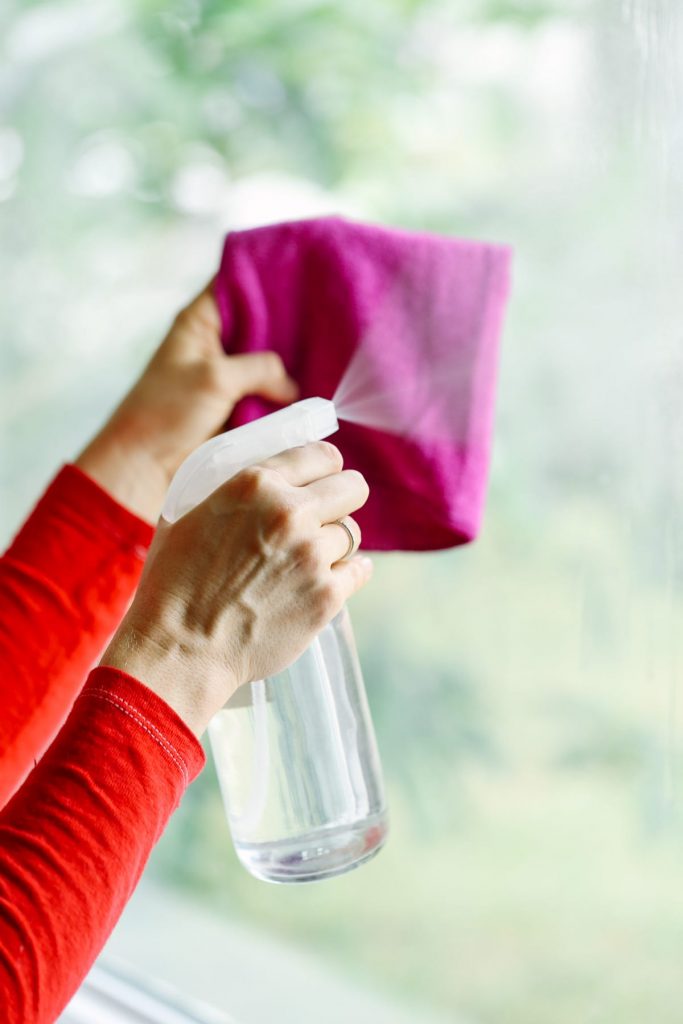 Wipe down mirrors and windows throughout the house.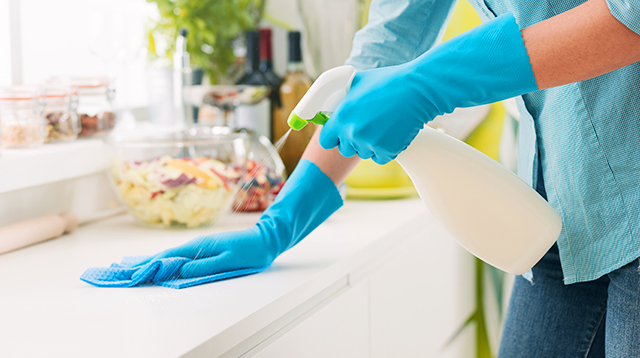 Wipe down all surfaces and counters throughout the house, disinfecting as necessary.
Walk through and spray cleaner on tubs, sinks and toilets. Return and scrub. Then, in the kitchen, wipe down the inside of the microwave, and cabinet and appliance doors.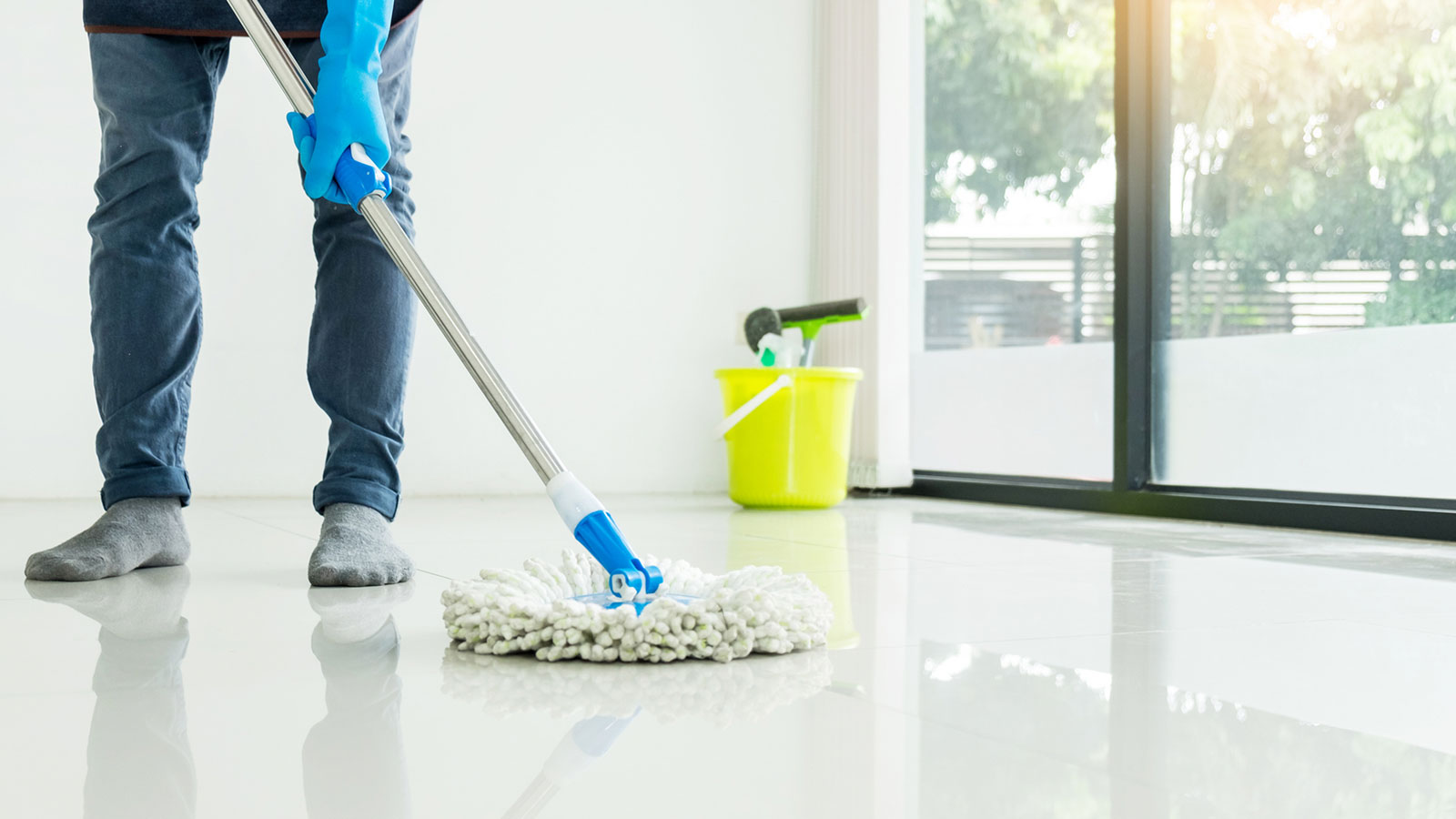 Sweep, then mop or scrub the bathroom and kitchen floors, and any other floor that needs it.
Vacuum the house for the areas where the wet cleaning is not possible.